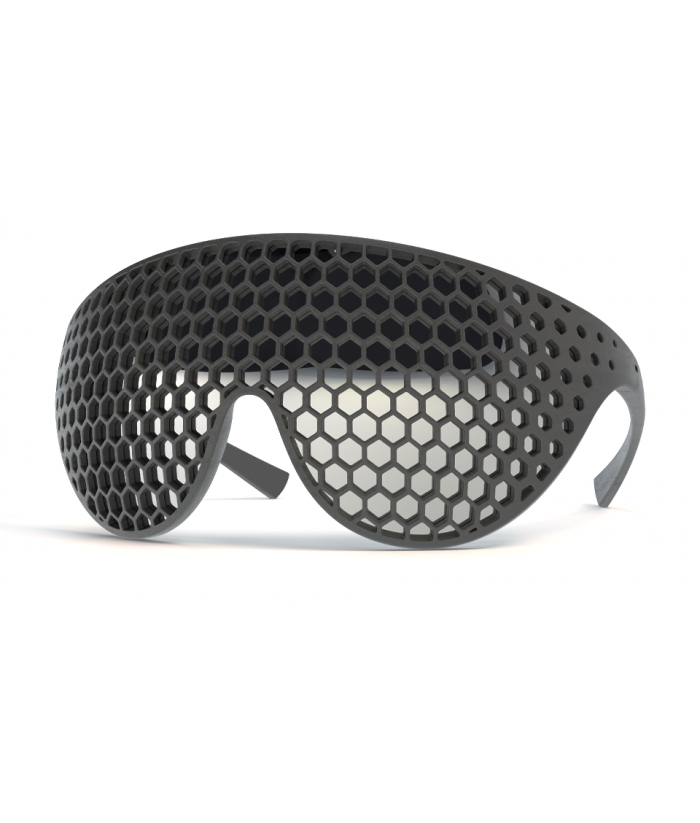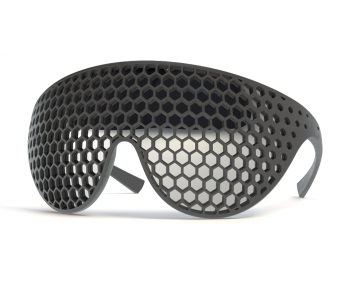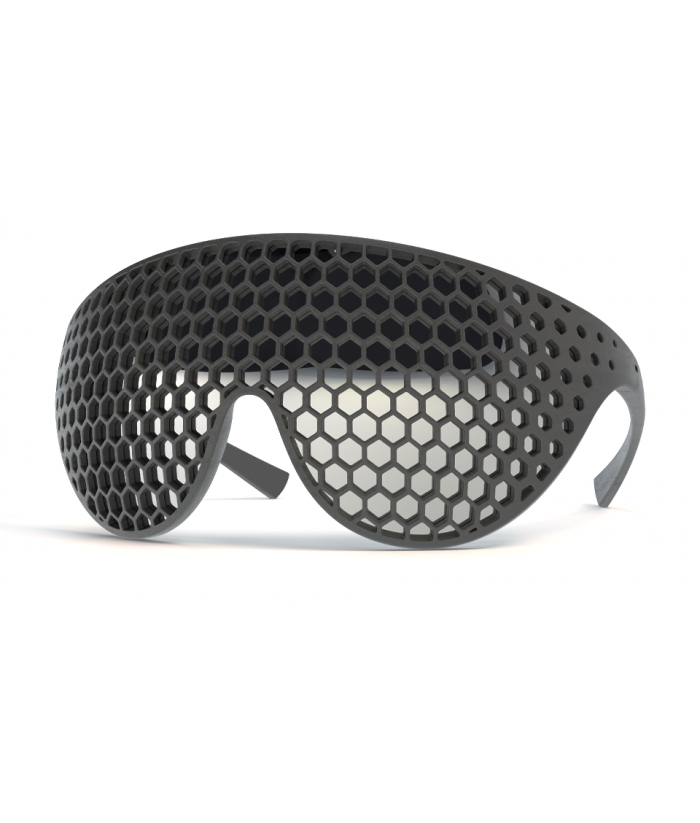  
YOU MAWO DESIGN LAB COLLECTION
Metamorphosis n.2
made of 3d printed nylon
- Shape conversion from the sides to the front, creating Hexagonal breakthroughs.
- Trasformation into a honeycomb like pattern, resembling the appearence of an insectoid compond eye.
- Shield Lense giveing the impression of a black mirror and custom build for us.
- Shiled lense is connected with a click-in system to the surronding frame.
- Oversized shiled eyewear as a hybrid between mask and sunframe
16 other products in the same category: